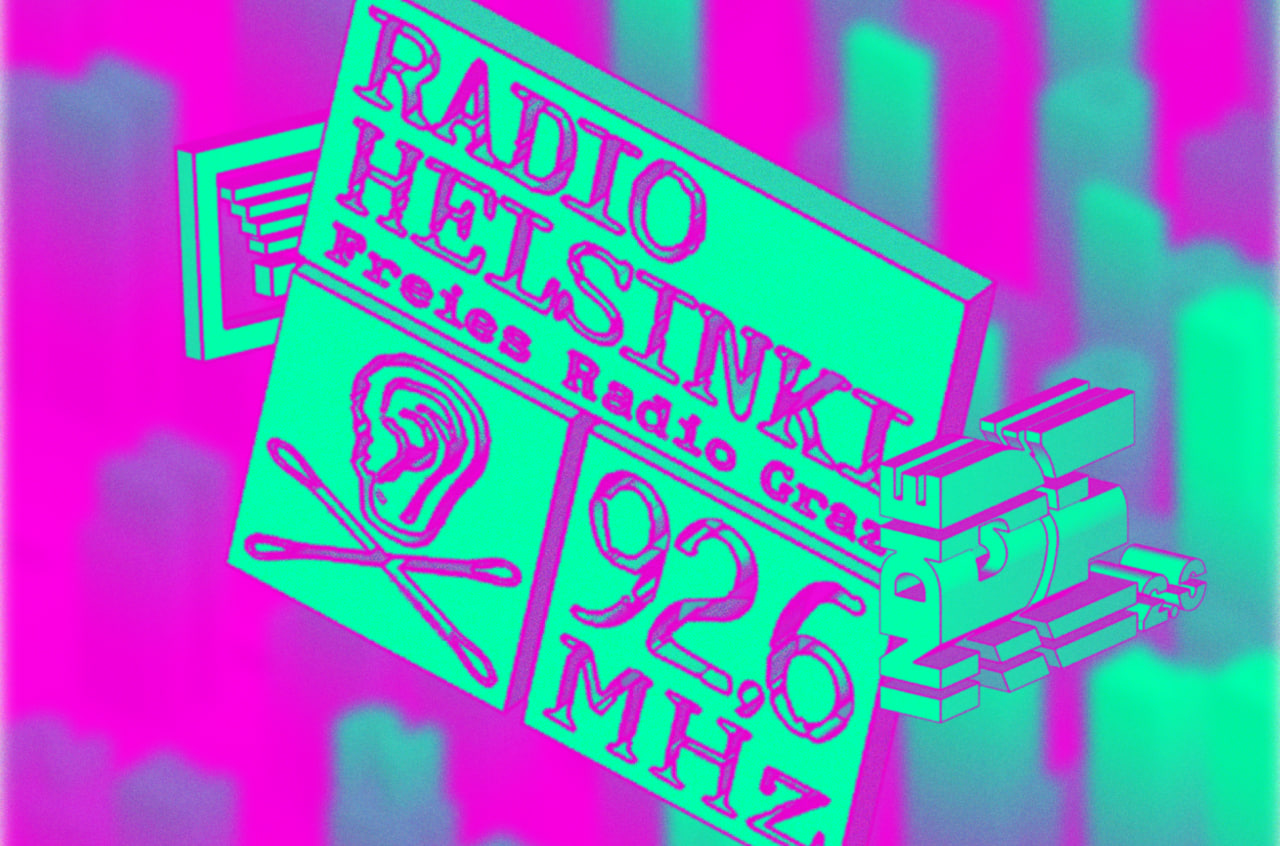 #79: Austria's Subculture Soundwaves
Sendereihe: IndieRE 2.0 – Shows from Radio Helsinki Graz, Austria
Inhalt
In this episode of our radio exchange, we present to you the cream of the crop of Austria's subculture music scene.
We kick things off with the latest punk sensation from Graz – HASE!
Things stay wild as we move on to a segment hosted by Clemens, he'll be introducing the two latest releases from his label GRAZIL RECORDS – CHOROSIA & CALORIS IMPACT.
After that we'll dive into the realm of Rap & Hip Hop with BEX and KITANA.
COUSINES LIKE SHIT caught our hearts by storm with their avant-trash sounds.
Mirza will take the stage to present the band RUMM TSCHAK and their mesmerirzing gypsyjazz tunes. And for our grand finale, we have a track by Viennese electronic musicians RENT, who will whisk us away on a journey of dark soundscapes.
Stay tuned for an electrifying lineup of music that will transport you to the heart of Austria's subculture scene!
–
PLAYLIST:
01 – HASE – Alle meine Entchen
02 – CHOROSIA – Hands, Switchblades, and Vile Vortices
03 – CALORIS IMPACT – Inactive Minds
04 – BEX – Bodybag
05 – KITANA – Kitana Season
06 – COUSINES LIKE SHIT – Vivid Sassy
07 – RUMM TSCHAK – I see you in my dreams
08 – RENT – Lungs
–
FEATURED ARTISTS/PRODUCERS (WITH LABELS) OR FEATURED LABELS:
HASE
https://hasepunx.bandcamp.com/track/alle-meine-entchen-demo
CHOROSIA
https://chorosia.bandcamp.com/album/stray-dogs
https://www.facebook.com/chorosia/
https://www.youtube.com/channel/UC8fOksvdGOFpHjEdnNOgsuA
https://www.instagram.com/chorosia.doom/
https://www.grazil.at/out-now-gz036-chorosia-stray-dogs/
CALORIS IMPACT
https://calorisimpact.bandcamp.com
https://www.facebook.com/calorisimpactpunk
https://www.instagram.com/caloris_impact_punk/
https://www.youtube.com/channel/UChuZe2Qa1iZkqENRh4zBH0Q/about
with the Label
GRAZIL RECORDS
https://www.grazil.at
https://grazilrecords.bandcamp.com
https://www.instagram.com/grazilrecords
https://www.facebook.com/grazilRecords
https://www.youtube.com/channel/UCps4CZmcjBygaeZA0auHBfg
BEX
https://www.instagram.com/bex.terslab/
https://www.youtube.com/@BEXLAB
https://open.spotify.com/intl-de/artist/042ndxmvlszpyz8Y1cNGDz
KITANA
https://www.instagram.com/kitanaoriginal/
https://www.youtube.com/watch?v=EsCF1VIVCZs
https://linktr.ee/kitanaoriginal
COUSINES LIKE SHIT
https://www.cousines-like-sh.it
https://www.instagram.com/cousineslikeshit/
https://www.youtube.com/channel/UCnDFvjNK8x2X668-XrCTrxQ
https://www.facebook.com/Cousineslikeshit/
RUMM TSCHAK
https://www.facebook.com/RummTschak/
https://www.instagram.com/rummtschak/
https://www.youtube.com/channel/UCgm4t2Ej8Vy1x87AaaIIm9A?app=desktop
RENT
https://rent-music.bandcamp.com
https://www.instagram.com/____rent____/
Produziert:
27.09.2023
Veröffentlicht:
27.09.2023
Redakteur*innen:
Clemens Pecher, Lilly Jagl, Mirza Mulalic