Peninah's Journey to Samburu, Kenya_19. Mai 2021
Sendetermin 23.03.2022 14:00 bis 15:00
P en
Feature/Magazin
We are re-playing the show from 18. Mai 2021 when Peninah, one of the members of Snapshots from the Borders team last time visited her family in Samburu County in Kenya. This year in january 2022 Peninah was traveling there again, progressing in her projects of agroforestry. She brought many inspiring, touching, funny and ecuative stories that will be presented on 28.03. at 10:00 in the Monday´s edition of Snapshots from the borders show.
Enjoy Peninah´s journey with us:
Join Peninah on her journey to Samburu Country, Kenya. We will listen to the people in the village, about Peninah's projects, womens empowerment, like reusable sanitary towels, horticulture and seeds, bead work, jewellery. We will listen to stories about the wild dogs, children and politics.
Peninah: "My trip to Kenya despite of all the hardships was one of the best things that happened to me. Visiting my family, introducing new projects and just being home made me completely very happy. I came back to Graz full of energy and Positive vibes. I feel completely like a reborn person in a very special way. Coming back here and discussing my experience with my colleagues at the Radio explaining to them what the tracks are all about made me feel like I am back at the heart of our village. And the expression of them listening to my stories were priceless. We could sit for hours talking about Samburu."
Show as well accessable to listen on CBA: https://cba.fro.at/500394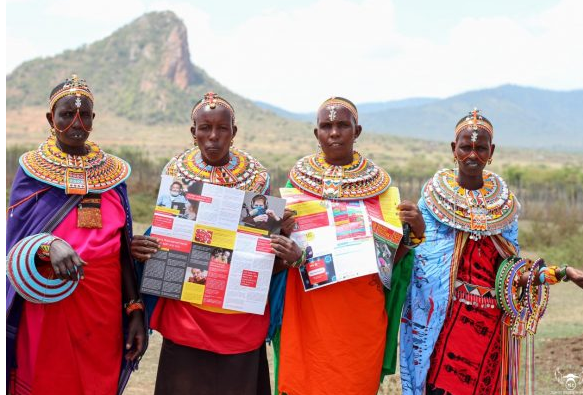 Information zur Sendereihe