Last Orders [c/o Scene on Radio]
Sendetermin 02.05.2022 11:00 bis 12:00
P W de en
Feature/Magazin
Among the wealthy, industrialized Western countries that created the climate crisis, Scotland is one of the leaders in pivoting away from fossil fuels—or promising to. Just how quickly will Scots be willing to cut off the flow—of oil, and money? Part 8 of The Repair, our series on the climate emergency.
Reported and written by Victoria McArthur, with additional writing and script editing by Cheryl Devall. Production and mix by John Biewen.
Music in this episode by Lili Haydn, Kim Carroll, Chris Westlake, Lesley Barber, Cora Miron, and Maetar. Music consulting by Joe Augustine of Narrative Music.
Season 5 art by Mara Guevarra. Episode image: In the Cromarty Firth at the edge of Nigg, Scotland, temporarily retired oil rigs, left, and, to the right, wind turbine supports, or "jackets," waiting to be towed out to sea. Photo by Victoria McArthur. Image editing by Mara Guevarra.
The Repair is supported by Scene on Radio listener-donors, and by the International Women's Media Foundation.
---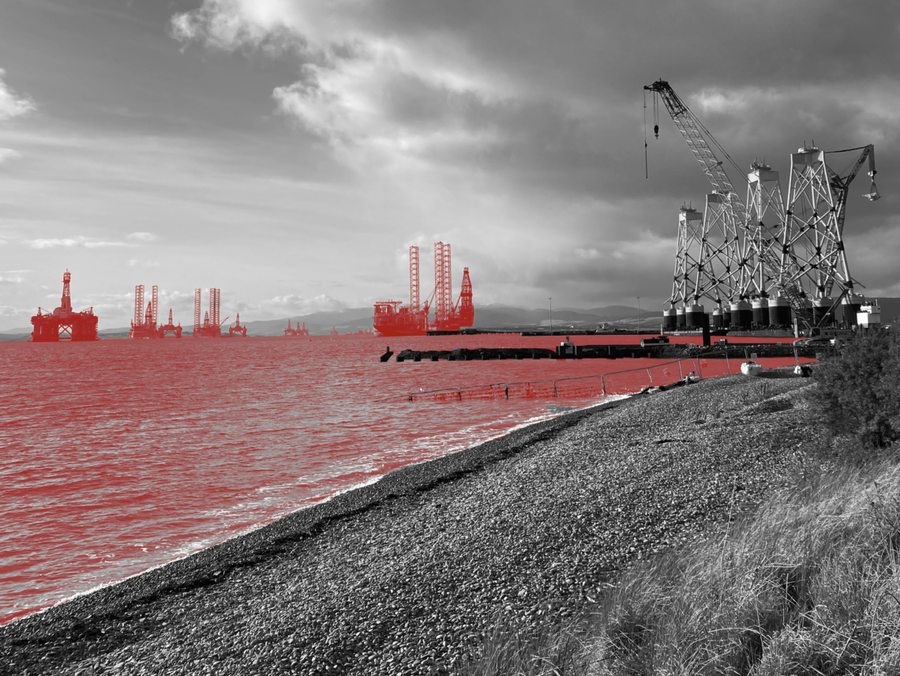 Information zur Sendereihe
c/o
Freiraum, Werkstatt, Labor, Bühne, Lernraum

c/o ist gemeinsam gestaltetes Radio. Ein Freiraum, eine Werkstatt, ein Lernraum - ein Ort an dem Vieles entstehen und verbunden werden kann. Ein Freiraum, weil c/o offen ist, für Menschen, ihre Themen und Ideen. Eine Werkstatt, weil wir hier gemeinsam an Sendungen arbeiten. Ein Lernraum ist jede Sendung. c/o ist auch eine Adresse im Radio für jene, die Ideen haben aber keine eigene Sendung.
Walther Moser
Email: walt@mur.at