Julya Rabinowich - book reading from Sprachenfest 2022
Sendetermin 05.10.2022 14:00 bis 15:00
P en
Feature/Magazin
Ipek and Mirza visited Sprachefest Graz 2022. Whom did they meet while exploring different languages?
Julya Rabinowich read from her novels In Between: Me and In Between: Us ,read...
Ipek and Mirza asked:
What is it like to work as an author with a migrant background in Austria?
How much of your own life and experiences are in this book?
What was their motivation for writing the book?
And much more!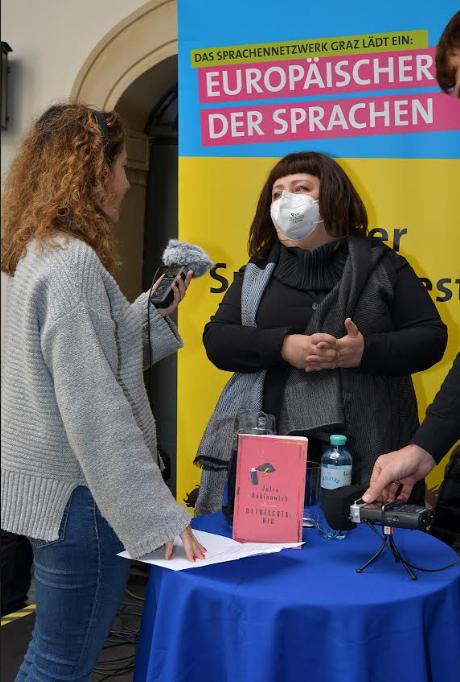 Information zur Sendereihe