Fair Styria Day - Part One
Sendetermin 16.11.2022 14:00 bis 15:00
P en
Feature/Magazin
Peninah and Saif's journey through the "Fair Styria Day" which took place on the 28th of June.
The Fair Styria Day originates from 2002. It's organised by the Land Steiermark for organisations who are engaged in human development, fair trade and global justice. This year's topic is "Buen Vivir" - a good life for all. But what does that mean?
The historic progress of mankind comes with contradictions: people get better education, get access to clean water and better nutrition, medical treatment advances, technical innovations literally skyrocket - but also multiple crises still jeopardise all prospects, like earth heating up, deforrestation, social injustice, war and violation of human rights.
How do people on grassroots level get organized for a better live?
Peninah and Saif have been talking to:
Werner - SOL - Solidarität mit Lateinamerika: Bildungsprojekte in Guatemala
Anna - Karl-Franzens-Universität Graz – Global Studies: Interdisziplinäres Praktikum "Buen Vivir"
Christoph - ZIKOMO: Unterstützung Studierender in ihren afrikanischen Heimatländern Ghana,
Malawi, Sambia und Kenia
Maria Elßer - Fair Styria: Entwicklungszusammenarbeit Land Steiermark
Jasim - Soroptimist International Club Graz: Bildungsförderung für Mädchen im Yemen
Laura - FAIRTRADE Österreich: FAIRTRADE-Schools, FAIRTRADE-Gemeinden
Felix - Südwind Steiermark: Geschlechtergerechtigkeit durch Stärkung und Beteiligung von
Frauen und Mädchen
Interviews by Peninah and Saif
Editing: Saif
Moderation: Gea
Website of the Fair Styria Day
---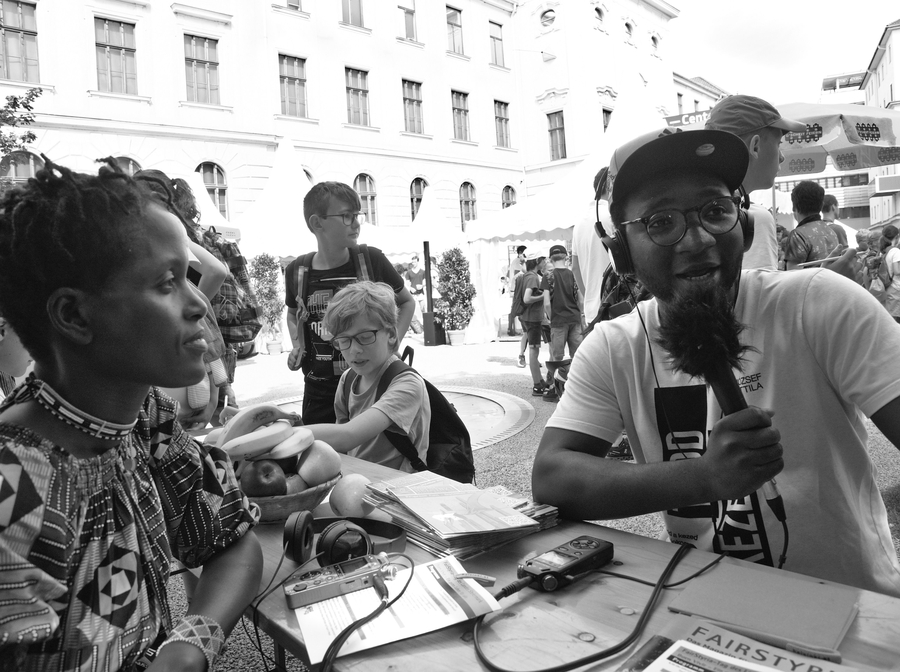 Information zur Sendereihe