IndieRE EP 55 with Despo, Crush, Spitting Ibex, Donna Savage ...
Sendetermin 16.04.2023 18:00 bis 19:00
J P H de
Musiksendung
Hello and welcome to the 55th episode of IndieRE broadcast. This show is produced by Thomas Paier from Radio Helsinki in Graz, Austria.
In this show you will experience a wild mixture: On the one hand you will hear cheeky hip-hop, and rap sounds from Graz and Vienna. On the other hand we dive in the genres dreampop, funk, electro, rock and Detroit techno. Really there is no time to rest: This show is young, fresh and urban. Feel the progressive vibe of the best generation on earth: Generation Z
You will hear an interview with Spitting Ibex, which is a Vienna-based funk, electro and rock band. In December 2022 they released their second album EGO.
My second interview guest is part of the fresh and new label Kopf Herz Hand from Graz. His name is Despo. He is in the interview as well as the Graz-based dreampop and indie-rock band called Crush. They release their productions on Numavi Records since 2016.
Next to Spitting Ibex, Crush and Despo there are many more great underground artists, which are included in this IndieRE episode: Nike101 with Double Cup (from her brand new album), DBDNB and Phillipe with the track Elke Kahr (current mayor of Graz from the communist party), Donna Savage with Schumacher and before the 55th episode ends with 55 minutes we present Huebl's newest single called Lean on You (Broken Mix). Huebl worked together with Jahson The Scientist.
TIMETABLE
18:00 - 18:55: IndieRE Broadcast - complete show
18:55 - 19:00: IndieRE Featured Song - one selected track
PLAYLIST
DBDNB, Phil1PP3 – Elke Kahr (Copyright Control, 2023)
Nike101 – Double Cup (Futuresfuture, 2023)
Spitting Ibex – Ego (Spitting Records, 2022)
Spitting Ibex – Mamagodoh (Spitting Records, 2022)
Despo – Vitamin B (Kopf Herz Hand, 2022)
Despo – Townes van Xan (Kopf Herz Hand, 2022)
Crush – Where Flowers Grow (Numavi Records, 2023)
Crush – Just Work, No Play (2023)
Donna Savage – Schuhmacher (Wave Planet Records, 2022)
Huebl, Jahson The Scientist – Lean on You (Broken Mix) (nine0nine, 2023)
Featured Song:
Atlas of the Alps, Zoulist - Unfiltered Scriptures (Unfiltered Scriptures EP, Kopf Herz Hand, 2023)
ABOUT THE PROJECT
Produced by Radio Helsinki, Austria. Prepared and announced by Thomas Paier. Co-founded by the European Union.
The 55th episode of IndieRE 2.0 will be broadcasts on these stations in the European Union: Radio Študent (SI), Radios Campus France, CORAX (DE), EMA RTV (ES), Dublin North East Communications Co-Operative Society Limited (IE) und Civil Rádiózásért Alapítvány (HU). In the mentioned states there will be much more broadcasts of this episode on other free radios.
THE RADIO SHOW
More information about my radioshow on Facebook, Instagram, Telegram and TikTok.
All shows are online as a podcast: Radio archive of the free radios Austria.
Mail: radioshow.generationz@outlook.com
LISTEN TO THE PODCAST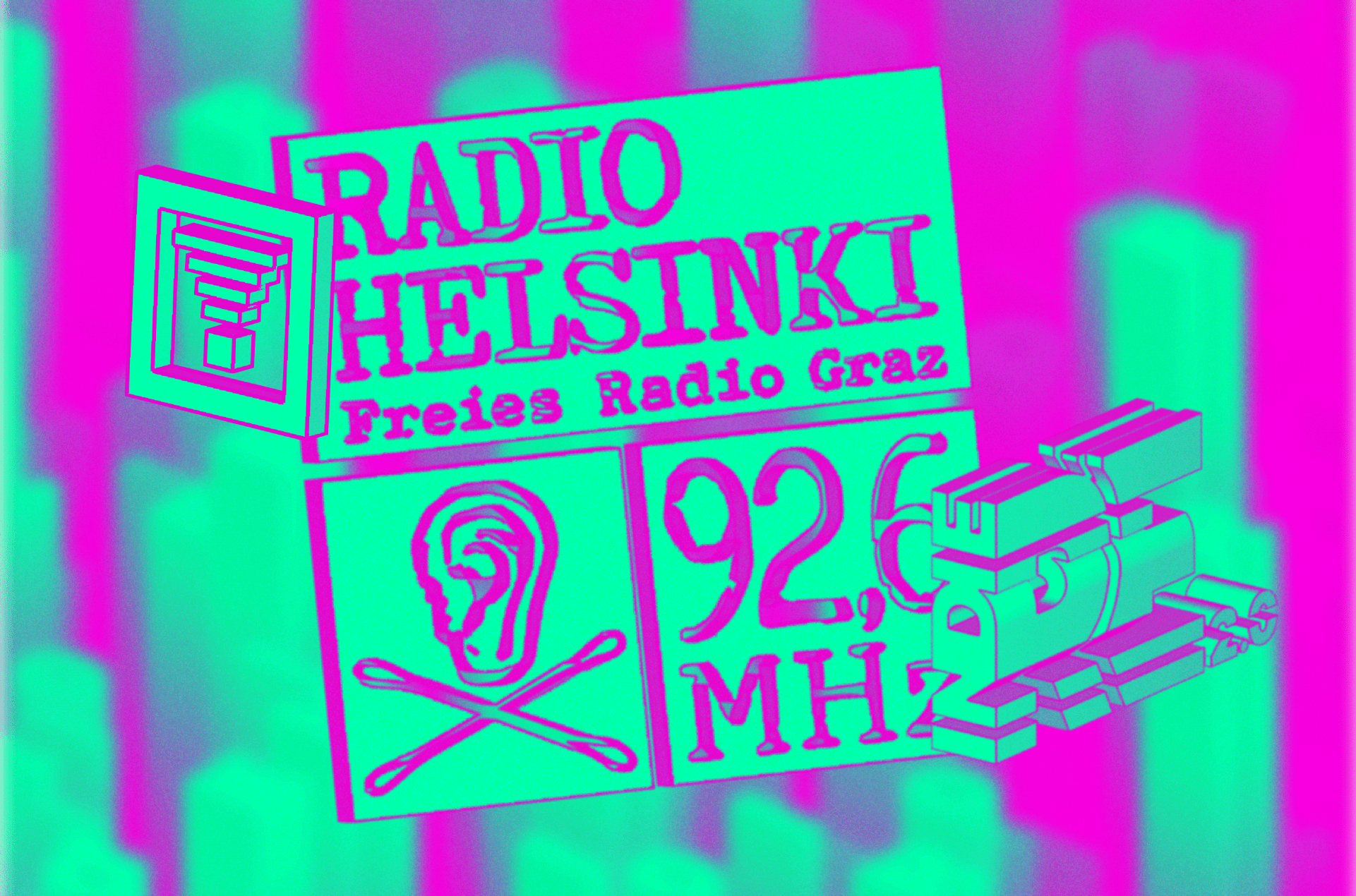 Information zur Sendereihe
Gen Z | Nach Y kommt Z
Das junge Radio für die Generation zwischen 1995 und 2010
Mittelpunkt jeder Sendung wird ein Thema sein, das für die Generation Z sehr bedeutsam ist. Dabei wird sich inhaltlich der Bogen von sanfter Mobilität und Nachhaltigkeit bis zu Innovation, New Work und New Learning spannen. Abgerundet wird die Sendung mit Musik der 90er, 00er und 10er Jahren.